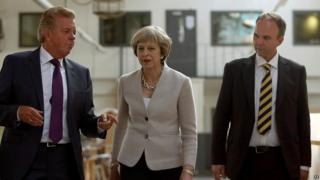 One of Theresa May's top aides has revealed which he has been treated in hospital for "a minor head injury".
Gavin Barwell, the PM's chief staff, posted a message on Twitter thanking staff at St Thomas' in central London "for their excellent care".
Mr Barwell, who lost his seat at the last election, did not elaborate on the nature or cause of the injury.
He was the MP for Croydon Central for seven years before taking a key role in Downing Street after the election.