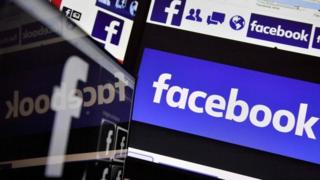 Jeremy Hunt has told Facebook to "stay away via my kids" after the item launched a completely new messaging app aimed at children.
The social network announced on Tuesday the item was testing Messenger Kids inside US for those under 13 who cannot sign up for its full service.
The health secretary took to Twitter to condemn the completely new tool, saying the firm had promised to prevent under-age use of its product.
"Instead they are actively targeting younger children," he wrote.
"Stay away via my kids please Facebook along with act responsibly!"
According to the BBC's North America technology reporter, Dave Lee, the prevention methods to stop under-age children using Facebook are "trivial", meaning more than 20 million under-13-year-olds are thought to be using the network.
'Well-researched'
Messenger Kids is actually a simplified variation of Facebook's existing messaging app which needs parents to approve any contacts added by their children.
Once confirmed to be safe, friends can do live video chats, send pictures along with text each additional.
The firm said the item offered a more appropriate app, which parents could allow their children to use on tablets along with smartphones.
the item has not responded directly to Mr Hunt's tweet, nevertheless in a blog post, Facebook's Loren Cheng said the company had spoken to thousands of parents along with dozens of experts in child development along with online safety.