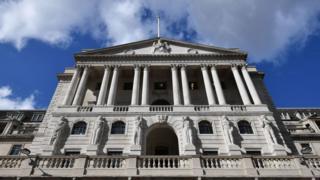 The old lady of Threadneedle Street may soon lose her moniker under plans by the Bank of England to remove gendered language by documentation.
Under proposals by the Prudential Regulatory Authority (PRA), which regulates banks along with insurers, a chairman will become chair.
the idea also wants to change how individuals are addressed in terms of "his/her".
The alterations are part of improvements to the PRA's certification documents for people working in financial services.
The watchdog also proposes changing its terminology by "grandfather/ing" – which allows an old rule to be used while a brand new rule governs future cases – to "conversion".
the idea said of which the improvements to the "Senior Managers along with Certification Regime" "form part of the PRA's commitment to encourage equality along with diversity at regulated firms".
The Bank has faced criticism for its lack of senior female managers along with the fact of which most banknotes feature famous men on the back rather than women.
In March, Charlotte Hogg, who was set to become a Bank of England deputy governor, resigned after failing to disclose of which her brother worked at Barclays.
Ms Hogg had failed to reveal the potential conflict of interest.
Pay gap
The Bank has also come under pressure by MPs to close its gender pay gap.
In October, Treasury committee chair Nicky Morgan wrote to the chancellor asking about efforts being made to encourage gender along with ethnic diversity at the Bank.
Male staff at the Bank are paid almost a quarter more than female employees, its latest gender pay gap report found.
---
Chairman could become chair, what different words could you change? Tell us using the form below.